The Scrubbing unit scrubs/scrapes and removes the soil to clear it with the aid of Disc Brushes or Floor Pads for mechanical operation mixed with water and detergent.
Scrubber driers have built-in suction to make the floor dry easily. When compared to traditional mopping methods, a floor scrubber drier not only uses less water but also has superior cleaning results. Furthermore, with the option of both walk behind floor scrubber drier in Gurgaon, Gurugram with ride-on scrubber dryers, one can choose the most appropriate machine for the area to be cleaned hour.
Keemoto's walk behind floor scrubber drier in Delhi, Noida includes mini scrubbers, single disc machines, step behind and sit on scrubber dryers, and a wide collection of machines for a number of automotive, commercial, and domestic cleaning applications. Our Scrubbers are backed by comprehensive analysis and design requirements to satisfy the demands of the Indian industry.
The industrial surfaces are cleaned with a mechanically operated brush. After the scrubbing/cleaning portion, a squeegee machine collects the residue into a storage tank.
If you have a bigger floor area to clean, you will contact us we are walk behind floor scrubber drier in IMT Manesar which will help you with cleaning so please contact us and one of our experts will provide you with the details you need to make the best decision. 
Model No – Sprinter
Technical Specification
Power Supply – 230 V – 50 Hz
Scrubbing / squeegee width – 290 / 320 mm
Max working capacity – 1015 m2 / h
Detergent tank capacity – 2.8 I / 0.74 gal
Recovery tank capacity – 5.6 I / 1.48 gal
Traction – Machenical
RPM / Pressure on the Brushes – 1000 / 7 kg / 15,43 lbs
Brush Motor Power – 200W
Noise Level – Db (A) 68 Db (A)
Depression / vacuum motor – 1428 mm H2 O / 800 W
Dimensions / weight – 37x37x113 cm / 13 kg
Slandered Accessories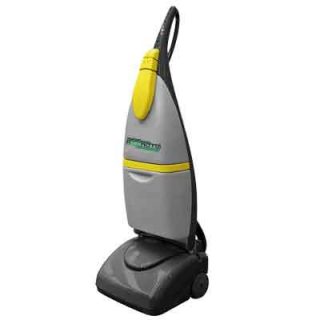 Features
Any body can drive
Easy to Maintain