Model No – Quick 36e
Technical Specification
Roling Brush Motor – 220-230V/1100W
Cleaning Width – 360mm
Clean Water Tank Capacity – 12L
Dirty water Tank Capacity – 13L
Brush Rotation Speed – 130 Rpm/min
Brush Diameter – 360mm
Water Sucking Motor – 400w
Net Weight – 53 Kg
Cable – 18m
Brush Motor – 379
Suction – 850 Mbar
Cleaning Rate – 1260 m2/h
Voltage /Frequency – 220-230V/50HZ
Standered Acessorries
Features
Adjustable flow (automatic start-stop with solenoid valve) of the detergent solution depending on type of surface.
Brush with quick release.
Removable recovery tank.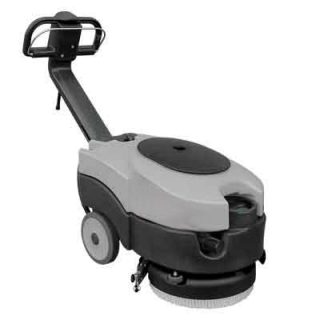 Squeegee lifting lever.
Compact reclining handle with control switches.
Easy access and simple service of the components.
Reclining handle-fit on any operator's height and allowing the perfect cleaning also on 90° corners.
Shock-absorbing covers, simple cleaning of the recovery tank, non marking wheels.